BE A PART OF THE REVOLUTION
La culminación del trabajo, más ligera y con una conducción excelente, donde destacamos la suavidad y el confort que transmite en el descenso de cualquier pista. Gracias a su diseño vanguardista se puede garantizar la conducción soñada por todo rider. Formada por una estructura de aluminio, donde en el tren delantero incorpora una suspensión Rockshox Judy Silver TK para hacer más fácil la absorción de cualquier irregularidad del terreno. Siempre manteniendo el diseño del tren trasero, desarrollado para proporcionar el carving deseado. Y como no, mencionar los esquís Wood Core, fabricados exclusivamente para Artic, transmitiendo la seguridad y fiabilidad deseada.
Características Técnicas
Cuadro:
Aluminio 6061 T6
Potencia:
Trebol Topload
Manillar:
BMX 650 mm
Cuerda de seguridad:
Cuerda retráctil con extensión de 2,5 (m)
Horquilla de Suspensión:
Rockshox Judy Silver TK
Esquís:
Wood Core. Madera + Fibra de vidrio.
Peso:
12,5 kg.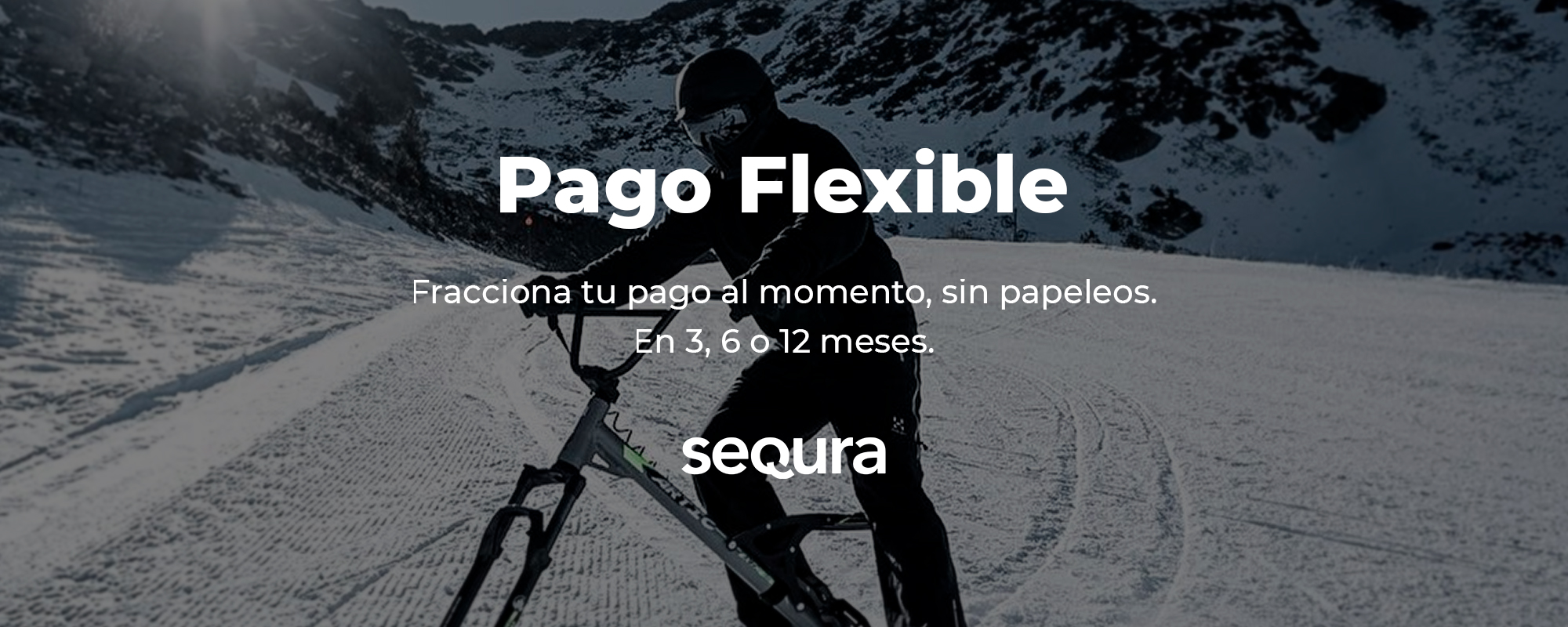 ALQUILER
¿Quieres alquilar una Snow Bike de Artic? Contacta con nosotros y te informamos del punto de alquiler más cercano
Consulta la tienda más cercana
CONTACTO
¿Tienes alguna duda o consulta? Escríbenos mediante el siguiente formulario y te responderemos lo más pronto posible.
Nuestra historia continúa en las redes sociales
¡Síguenos!
Álex Rins recibe la nueva Artic Extreme
El piloto de Moto GP Álex Rins ha estado disfrutando de la experiencia de pilotar su nueva Artic EXTREME. ¡Encantados de verle pasárselo en grande!
Bienvenido Aguado
Rider profesional de Mountain Bike de Barcelona, de Dirt Jump, Slopestyle, Enduro, Freeride y DH